Sonnet Sunday 47: A Hope Deferred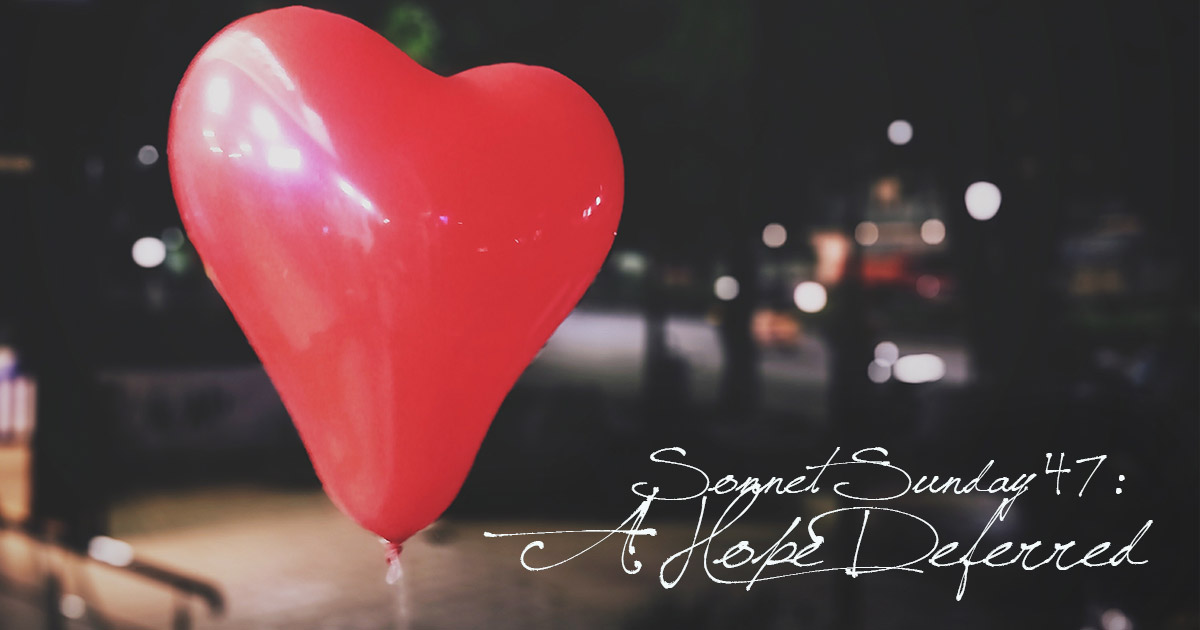 Oh, were you expecting some warm, fuzzy poem for Mother's Day? Foolish mortals.
Almost exactly 15 years ago I broke up with my first (and thus far last and only) boyfriend. We had been dating for all of a month. Since that time, I have been interested in many guys, but my feelings were never reciprocated. If they were, I probably came across as too disinterested, because Heaven knows I have no idea how to flirt. (In fact, the aforementioned relationship probably only came about because enough people told the guy, "Uh, you realize Lisa is into you, right?) At any rate, I've periodically wondered how much of my complete inability to go beyond the friendship stage with guys was self-sabotage masquerading as prudence and modesty. Hence today's sonnet.
A Hope Deferred
Originally written July 25, 2012
The Proverbs say that if you fear the Lord
Then surely hope shall never be cut off
But dreams have costs that I can scarce afford—
And so I do not dare send them aloft.
Yet Proverbs also say that hopes deferred
Make sick the heart—and mine is often ill—
Of Heaven, certainly, I am assured,
But my dreams always seem to fail God's will—
And so I've trained my self to not expect
That God would grant me any secret hope.
Self-sabotage makes prophecy correct,
But sends me down that steep and slippery slope—
That if I let my hopes all fall to rust,
Is that just common sense—or lack of trust?
Photo by Pushkar Girme on Unsplash