Rabbit Collaborations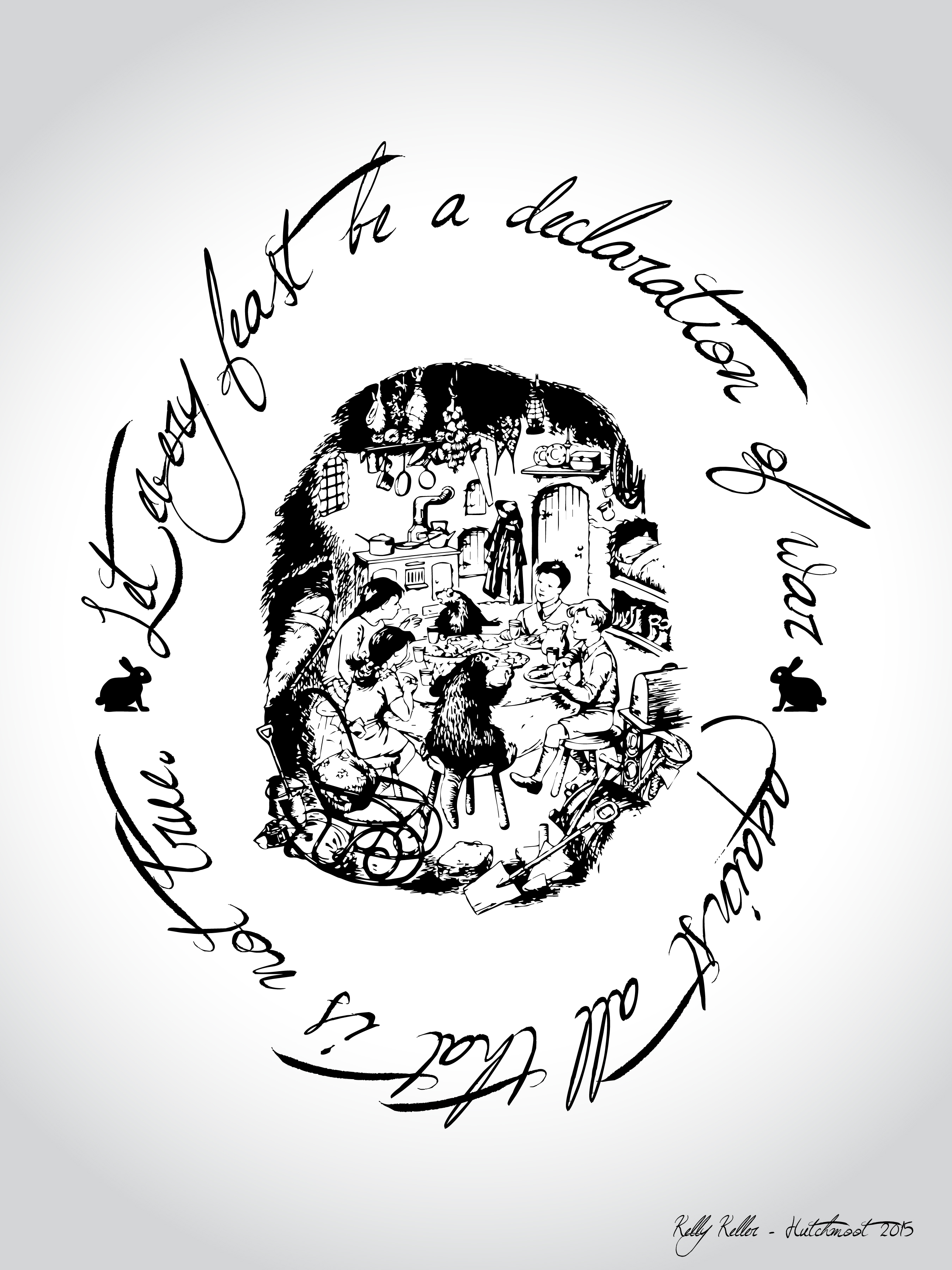 Over the last few years, I've been a participant in the Rabbit Room community, specifically in a Facebook group for attendees of Hutchmoot, its annual conference. The Rabbit Room community focuses on inspiring and being inspired by art, and over the last few months I've been more actively collaborating in creating objects in partnership with other Rabbits.
This page will be a running list of some of the objects I've helped to create.
Serving Trays
Created based on Kelly Keller's comments at Hutchmoot 2015, and inspired by a plaque Heidi Johnston made with her family. Given that the quote is about feasting, creating a serving tray seemed to be the rhetorically appropriate response.
A Few Caveats
I corrected some image issues between doing my own test run and making these public. I was happy with the print quality and don't expect any quality issues, but I can't guarantee perfection.
The gradient is nearly unnoticeable in the final version.
The image is literally a sticker on the back. It seems to be high quality (think bumper sticker), but this is definitely a hand-wash item.
Along the same vein, these trays will work best for dry goods, such as jelly biscuits, which I hear are a thing.
Size is 12×9″. Empirical data reveals that each tray will comfortably hold 6 slices of Pepperidge Farm Texas Toast, 5 Cheese variety without stacking.
Coloring Page Bookmarks
Given that Adult Coloring Books are officially A Thing (and also that Hutchmoot provides crayons at the tables for mealtimes), Rebecca Reynolds suggested making coloring page bookmarks. Being a logistics person, I created a template so that anyone can participate. Just download and print this PDF and follow the instructions.