The Petrified Paladin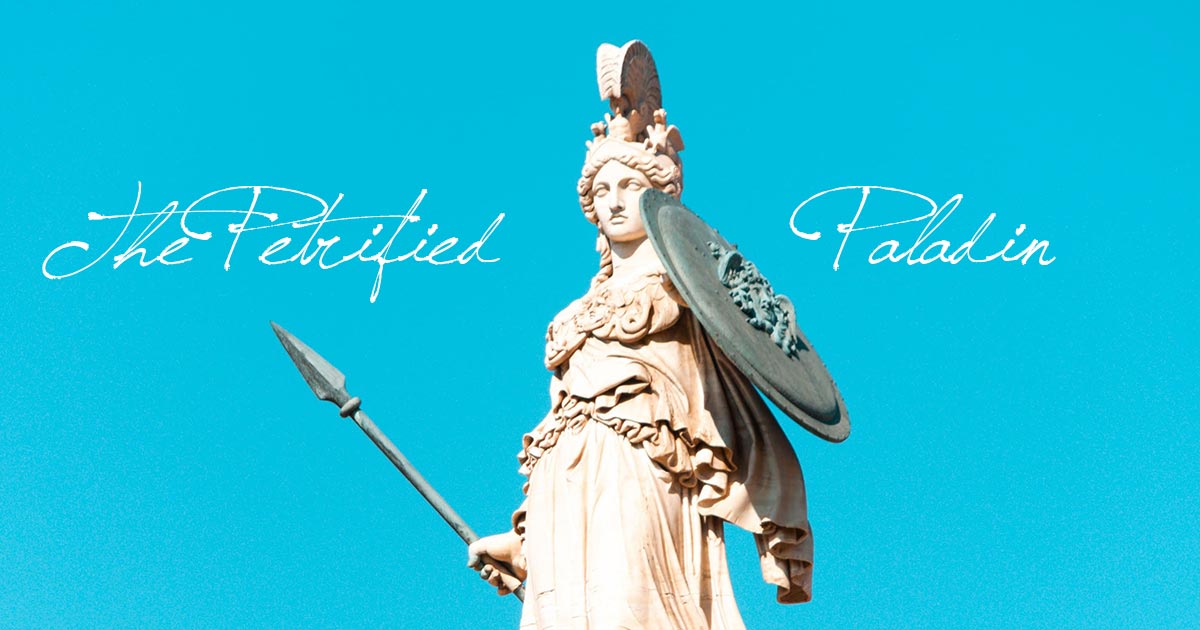 I've been playing tabletop roleplaying games off and on since college. For a while, my longest-running TTRPG character was a 4E paladin named Ceilidh who followed Melora, Goddess of the Wilderness and the Sea. Poor Ceilidh tended to get herself beaten up fairly badly (I blame the party wizard, who tended to target area of effect spells on her). In one session she died but was immediately resurrected by deus ex machina; only a session or two later she managed to get herself petrified (as in literally turned to rock), during which I wrote today's sonnet. (Don't worry. She got better.)
The Petrified Paladin
Originally written ca. February 4, 2011
I can't believe that I can't fight again.
Why do I always seem to fall in fights?
Protected here by bright Melora's might
But if I'm frozen, how now shall she gain?
My goddess needs me! Even told me so!
She sent me back to life just yesterday!
And here I stand – can't even now be swayed!
What's going on? I wish that I could know –
Could see how safely my companions fare
Could guard or heal them as the needs arise
But I am stone – can't move or blink my eyes.
I'm stuck now in this everlasting glare.
I always strived for immortality
But not until Melora's done with me.