The Fisherman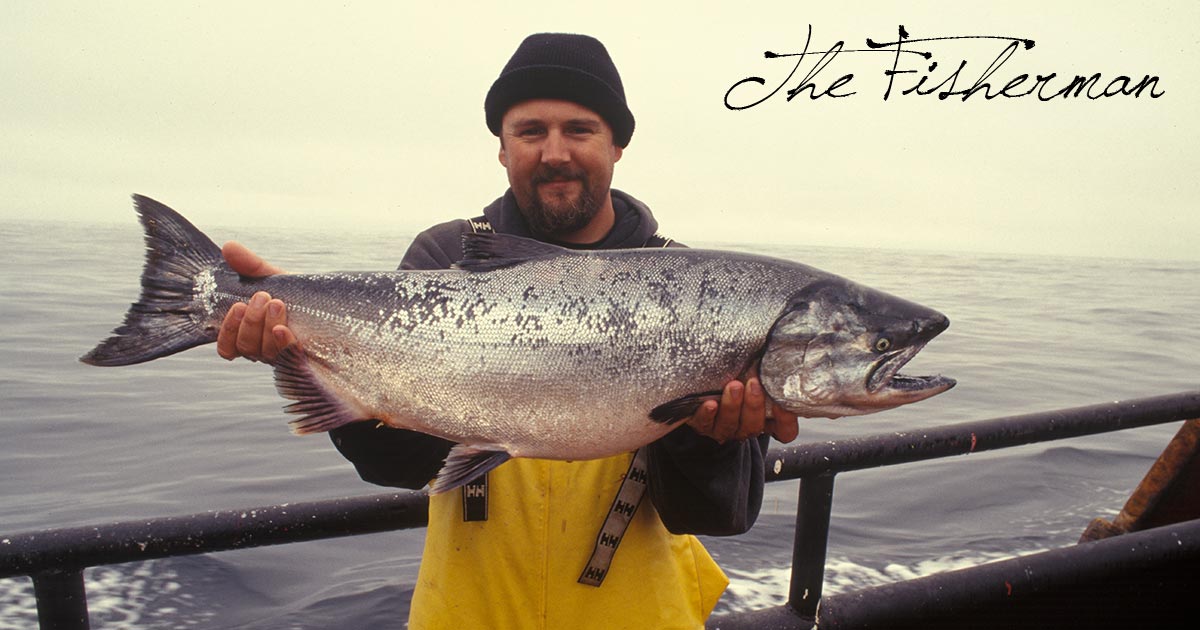 I don't have a whole lot to say about today's poem. I wrote it last November to the prompt "Exaggeration."
The Fisherman
Originally written November 25, 2020
So there I was, out on a stormy lake,
Just startin' to put all my gear away,
All dripping wet and cold, I went to take
My line out of the water—but that day,
That stormy day with waves rockin' my boat,
Far bigger waves than I had ever seen—
Fact is, I swear, I barely kept afloat—
I felt the tug—looked out and saw the sheen
Of a great big ol' salmon on my line.
I swear—big as a shark or as a whale.
I tugged and fought and nearly broke my spine
To bring him in—he thrashed and waved his tail—
Now I ain't lyin'—lyin' is a sin—
I came THIS CLOSE to reelin' that fish in.