Sonnet Sunday 45: The Groaning of the Trees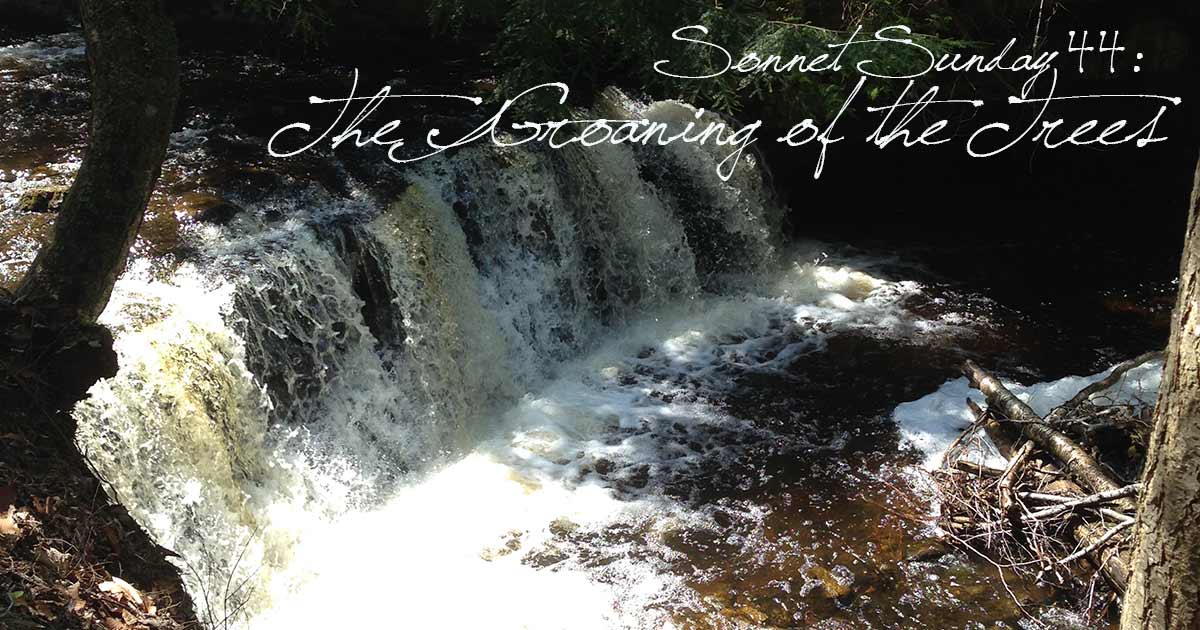 It's finally Spring*! Let's celebrate with a sonnet about nature!
In a sermon on praying in the Spirit, my pastor, Rick Bourque, made a statement that "we have the same groanings as the trees." This sonnet grew from there. Actually, and maybe I shouldn't admit this, but I have written many poems during church over the years. Sometimes that's just where the inspiration hits.
Coincidentally, I also wrote this the Sunday before a much needed vacation to the Upper Peninsula last year; this week's photo is from that trip, featuring Mosquito Falls. If you ever find yourself in that area, pro tip: if hiking alone, you may want to pick the slightly longer but distinctly easier path to Chapel Falls instead of the trail to Mosquito Falls. Because of course I'm the person who would choose to go to the waterfall named after the disease-bearing insect instead of the place of refuge.
The Groaning of the Trees
Written May 21, 2017
We pray with the same groanings as the trees
And heave our sighs with the deep breaths of wind
Our sobs are echoed in the roaring seas
Raucous, our loud rejoicings join and blend
With yipping foxes and with hooting owls
Who raise their voices to the living Lord
We feel, with all of nature, in our bowels
That one day everything will be restored
Our mother nature's great, destructive force
Will be restrained; the winds and waves be stilled
The hungry bear, the wily, untamed horse,
All soon will have their deepest hungers filled.
With all of Earth, our supplications ring,
Anticipating our great coming King.
*I predict snow in May this year.