Sonnet Sunday 42: The Bitter Seed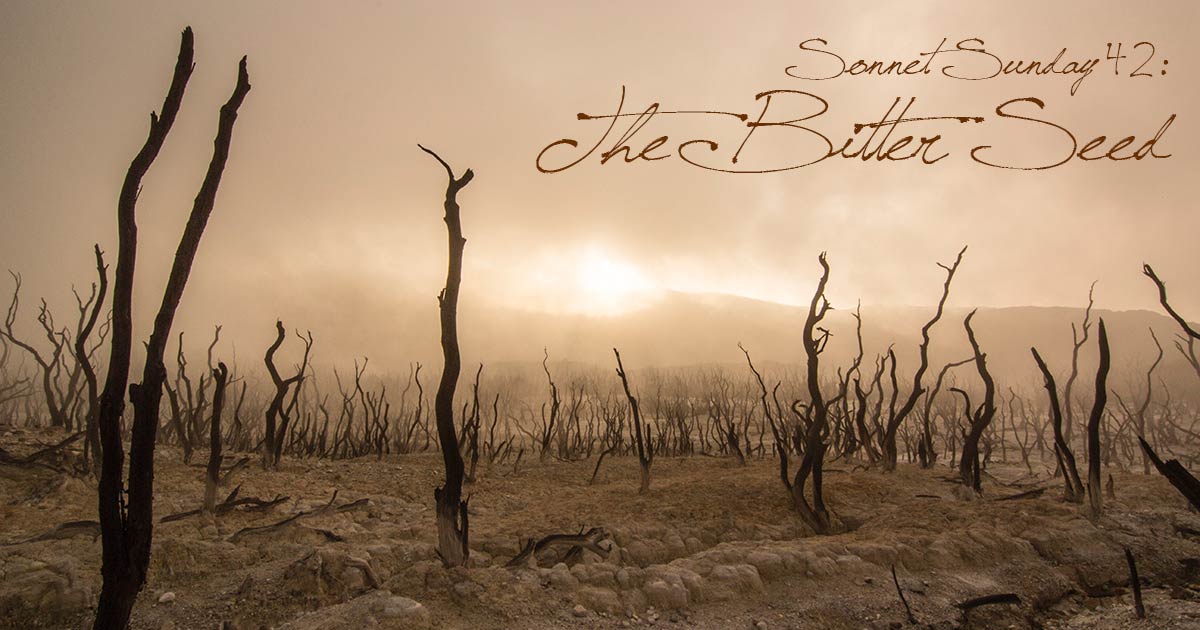 I'm honestly surprised I haven't posted more sonnets about bitterness; it's one of my major themes, because it's been one of my major struggles. I don't remember what prompted this particular sonnet. I will say that when I think I've grown past my bitterness, something tends to crop up to remind me that, nope, I still have to be vigilant against it.
The Bitter Seed
Originally Written April 13, 2013
I seem to reap a crop of bitterness
Sown from the seeds of unfulfilled desires
And fertilized with selfish loneliness
And ashes from harsh disappointment's fires
And so my harvest's yield is not of God.
Instead, sarcasm's cynicism's fruit.
But then, what else can grow from tainted sod?
My toil has left the Spirit quenched and mute.
I thirst for righteousness, and yet I find
That my own sense of self has blocked my way
Can God transform an inward, twisting mind?
Can such a person possibly obey,
And find that fruits of righteousness indeed
Can sprout from such a bitter, hardened seed?