Sonnet Sunday 9: Lapidary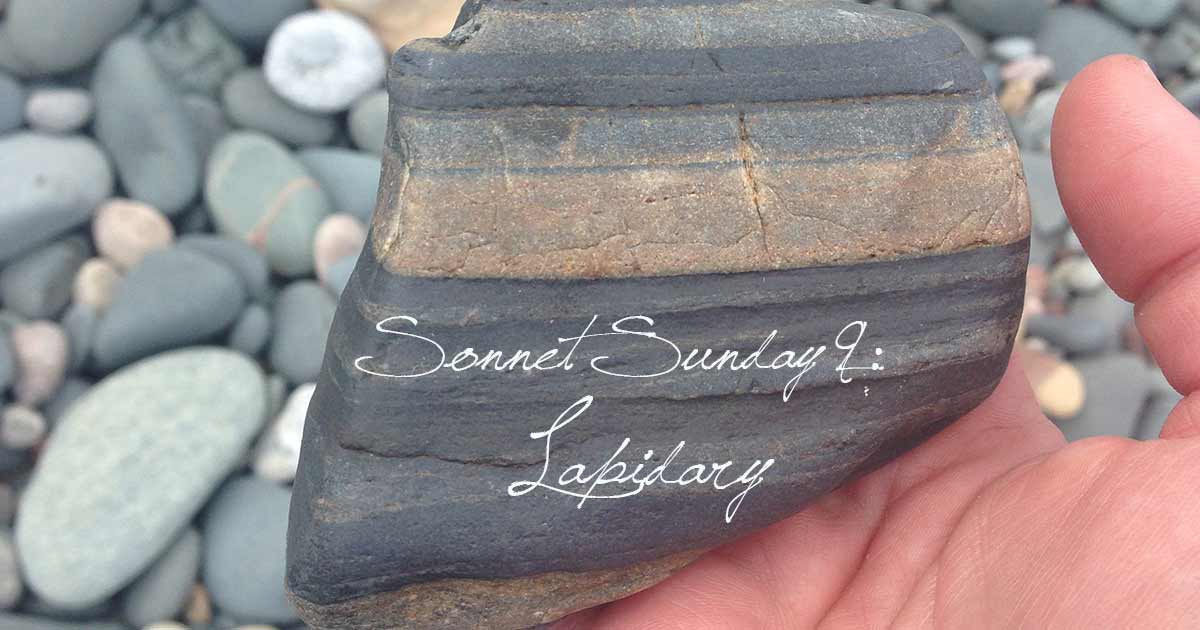 When he was younger, my maternal grandfather enjoyed the hobby of lapidary—polishing stones and gems and setting them into jewelry. When he passed away, he left his equipment, jewelry in various stages of completion, and a ton of stones (some polished, some not). Mom had always been the type to look for petoskey stones and other valuable rocks on the shores of the Great Lakes, so she inherited his collection and picked up where he left off.
This particular sonnet was written in response to a November Poem a Day prompt on "wire."
Lapidary
First published November 5, 2016
Loosely, she wrapped the wire around her thumb,
Testing its strength. Selecting from her stock
Of polished stones, she picked up a small rock,
Striated red and brown. Next, picking from
Her tools, she chose her pliers. Carefully
She twisted it into a tiny curl
Around the tear-shaped stone. She let it whirl
Into a spiral, slightly loose and free.
She reached the top, and twisted a quick hoop
And strengthened it with extra lengths of wire,
Then hung it on a chain. It shone like fire,
With sunlight catching every tiny loop
Of polished stone and metal finery:
A daughter, with her father's legacy.