Sonnet Sunday 10: My Heart is Cloistered, Lord, to Thee, and Yet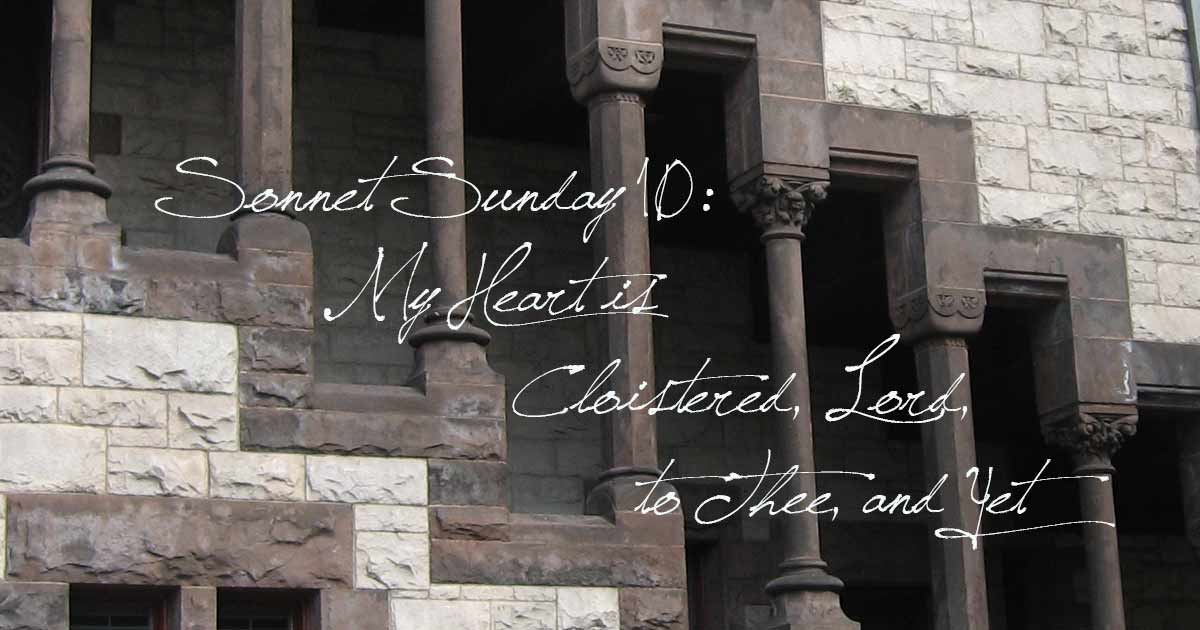 Just a few things to say about this one. First, I know I've been giving these sonnets names, but that's more for blogging purposes. If I ever were to publish them in book format, I'm pretty sure I'd go the historical route and leave them all untitled, or maybe refer to them by their first line. This one particularly defies a title. There's a similar one somewhere that starts "If I were Catholic, I'd become a nun" that will probably likewise be named after its first line if and whenever I publish it.
The other is that they say as you grow older you become more aware of your own sin, and it's true; I'm more aware now than I was 10 years ago of my own fallen nature, and I expect to only grow more aware in the next 10 or 20 or 50 years.
My Heart is Cloistered, Lord, to Thee, and Yet
December 28, 2006
My heart is cloistered, Lord, to Thee, and yet
It often seeks to 'scape these sacred walls,
This holy covenant to now forget,
Ignoring your divine and loving calls.
And are you angry at me even now,
As I repeat my foolish, futile sins?
Yet You this disobedience allow—
And I will leave your fellowship again
And lust for fantasies You'll never fill
And try to gain what You will not supply
And You just wait for me to seek Your will
And listen still for my repentant cry.
Amazing love! For even though I flee,
Your work's accomplished, even now, in me.