Triangle of Death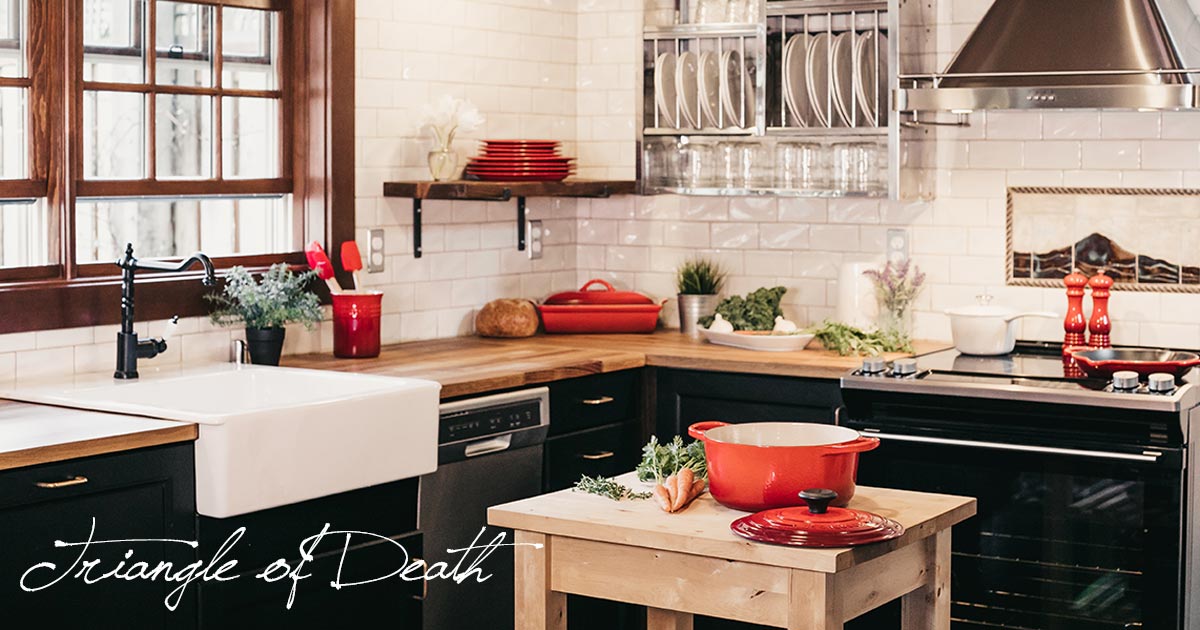 Based on a true story, and posted in honor of Thanksgiving this week. (For the record, my dog was the creature most likely to enter the triangle this time.)
Triangle of Death
Originally written November 17, 2021
Mother always got
Annoyed at us when we entered the
Triangle of death in the kitchen,
Right between the dishwasher and oven.
In fact, we often intentionally
Aggravated her, just trying to get a
Reaction. Even now we enter her
Corner, blocking her, refusing to
Help cook. She did all the work.
Photo by Becca Tapert on Unsplash