Doppelkopf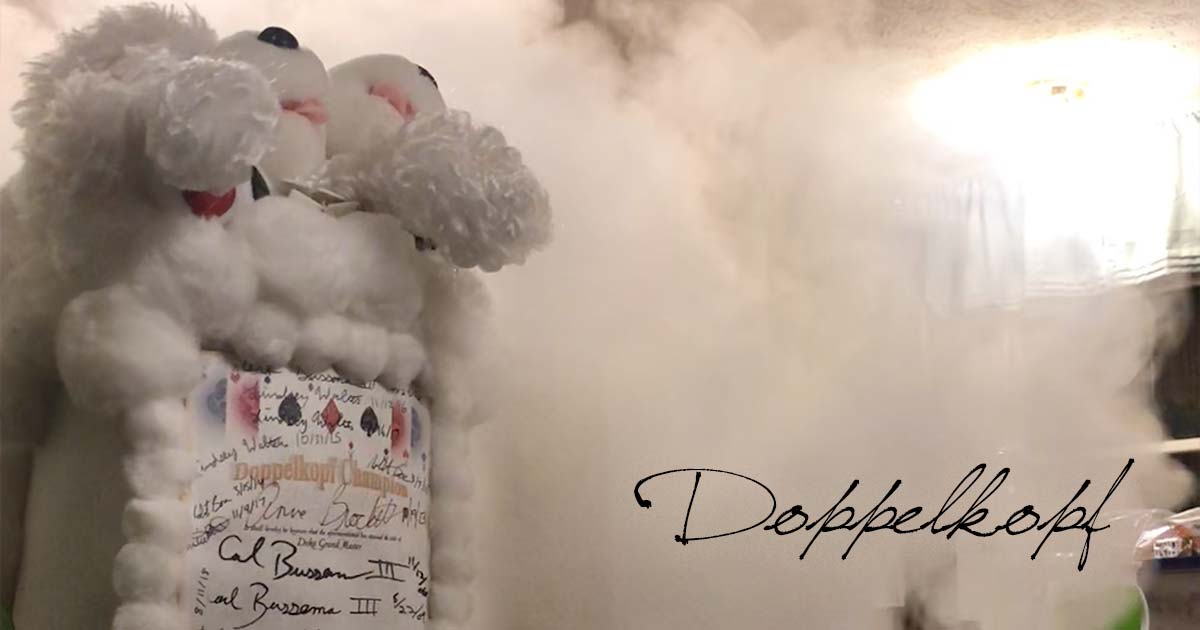 Very few of you will understand today's poem. That's okay. Sometimes it's okay for me to be ridiculous and entirely self-serving in my poetry, right?
Honestly, this one was filed in the mental category of "never gonna post it." But it's the first time we've gotten together to play doko since November 2019, and I felt the need to commemorate the occasion. So here's to card games and friends (and absolutely ridiculously terrible sonnets).
Doppelkopf
Originally written November 7, 2016
Some twice a year, a group of us arrive
In mid-Ohio for a tournament
Where each and every one of us will strive
(Against some certain members' good judgment)
For two plush poodles, stuffed together in
A laundry bottle, covered in white felt.
This prize some lucky one of us will win:
Whoever plays the best with what they're dealt.
Two dozen hands, and partners shift each time
Two dozen hands of ever-changing rules.
Though we might sound like we're out of our minds
Though we may seem like ever-lovin' fools,
I don't think that there's much that's greater than
An awesome game of Doppelkopf with friends.