Sonnet Sunday 37: On Sonnets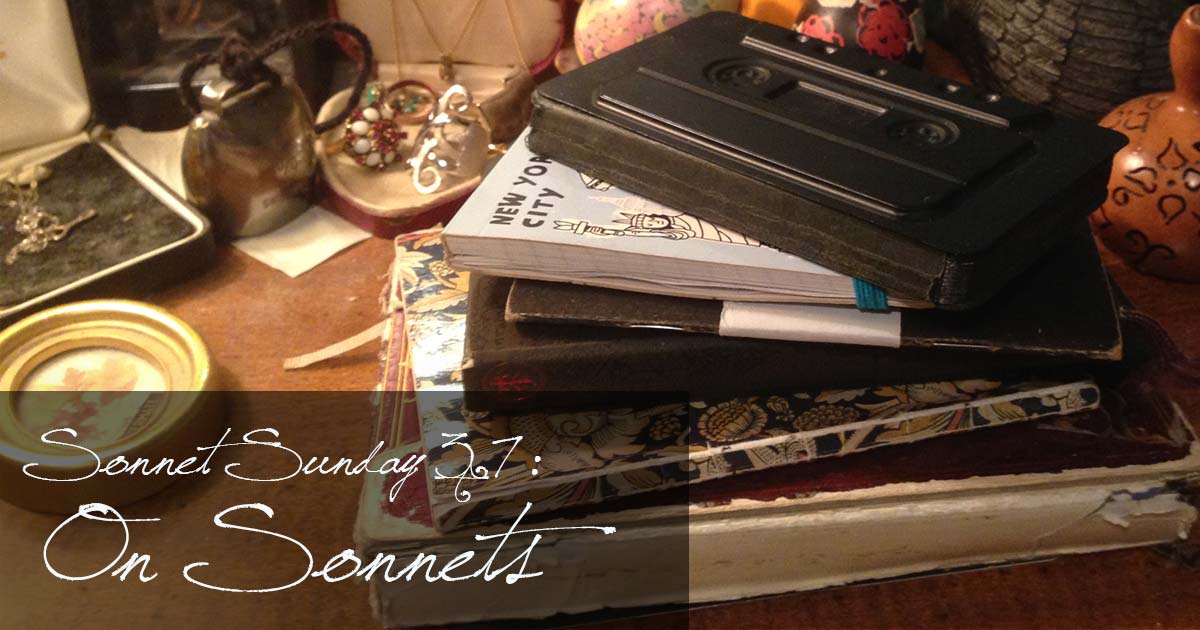 With a few exceptions, most of the sonnets I've written have stemmed from thinking about some random topic (usually something going on personally), and then a line in iambic pentameter popping in my head. From there, the rest of a poem will quickly follow with varying degrees of quality, as you've no doubt noticed.
Sometimes that initial line can take the sonnet in unexpected directions. One day in particular I wound up going in a particularly unexpected direction to preserve the sonnet form. I finished it, read it over, blinked in bewilderment at where that sonnet had gone, and thought, "Is this the sonnet that was borne in me?" And from there, today's sonnet was born. I've modified it slightly to fix some errors and make it a little more global—because it's still true today. Although I've gotten a bit more intentional about my poetry, sometimes I have no idea where they come from, or where they are going.
(Side note: the notebooks pictured in today's image are where I've written most of my poetry since 2005 or so. Today's poem came from the blue "NEW YORK CITY" notebook.)
On Sonnets
Originally written May 14, 2014
Are these the sonnets that are borne in me,
That spring, unbidden, from my tainted heart?
My poetry's a dark and ruthless art;
I am enslaved to its great mystery.
When rocks shall fall, and earth and sky shall cease,
Unloosed from breath, and led from brutal time,
Will I learn then why I now think in rhyme?
Shall I from poet's life then be released?
Or—have my words in stone been deep engraved
Where everyone can know and point and stare
At foolish words, written with troubling care—
Such untamed words! I've forced them to behave
But words don't listen; they won't let me be—
I must not rest 'til I've gained mastery.