Sonnet Sunday 33: The Knock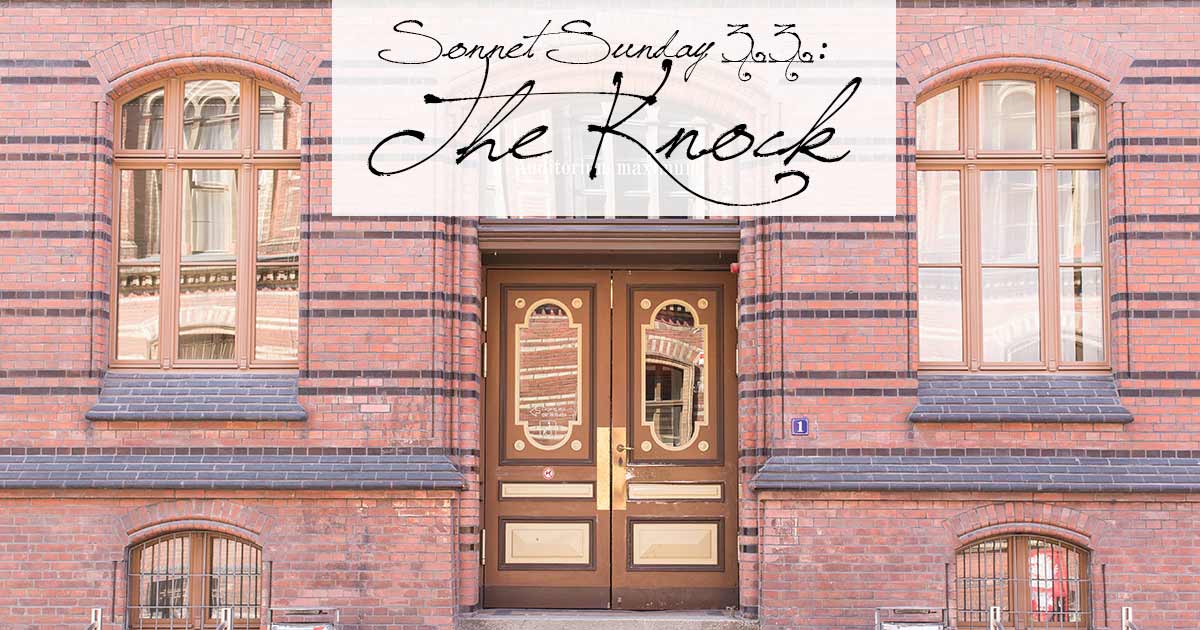 I'm publishing this week and next week's sonnets for two reasons.
First, they illustrate the evolution of an idea over the period of approximately 10 years: the unrequited love, the daydream of waiting for someone to come over who never will.
Second, I'm publishing them in honor of Valentine's Day, a holiday which I have come to realize is important to exactly three types of people: those who are single, those who are dating, and marketers. I belong to two of those camps. Guess which ones.
At any rate, here's the first of the two sonnets. I wrote this first sonnet in college, back when we had on-campus apartments and visiting friends was as easy as walking a block or two. At that point it wasn't uncommon to have people (even whatever guy I was crushing on at the time) wander over pretty spontaneously, but it never happened as much as I wanted. Even though those days are long gone, they still feed my daydreams, as you'll see next week.
Even though I included it in the ill-conceived book of poems, this sonnet is good by no objective measures. I didn't bother editing it at all, simply because it's meant as a contrast to next week's sonnet.
The Knock
I'm listening for your quick rat-a-tat
Of knuckles making contact with the door
And feet making acquaintance with the floor
Of my apartment. I can't expect that
You'll really come, of course, but still my heart
Will echo the sound of the confidence
Behind your knocking on my door. Footprints
Of mud on my linoleum, though, start
To make me smile because they are traces
And echoes of your being. You remain
In shadows, songs and scents. I'll refrain
From hoping that you'll inhabit these spaces
Again tonight. It's just a dream of mine
That you will come and make everything fine.