Sonnet Sunday 25: The Masquerade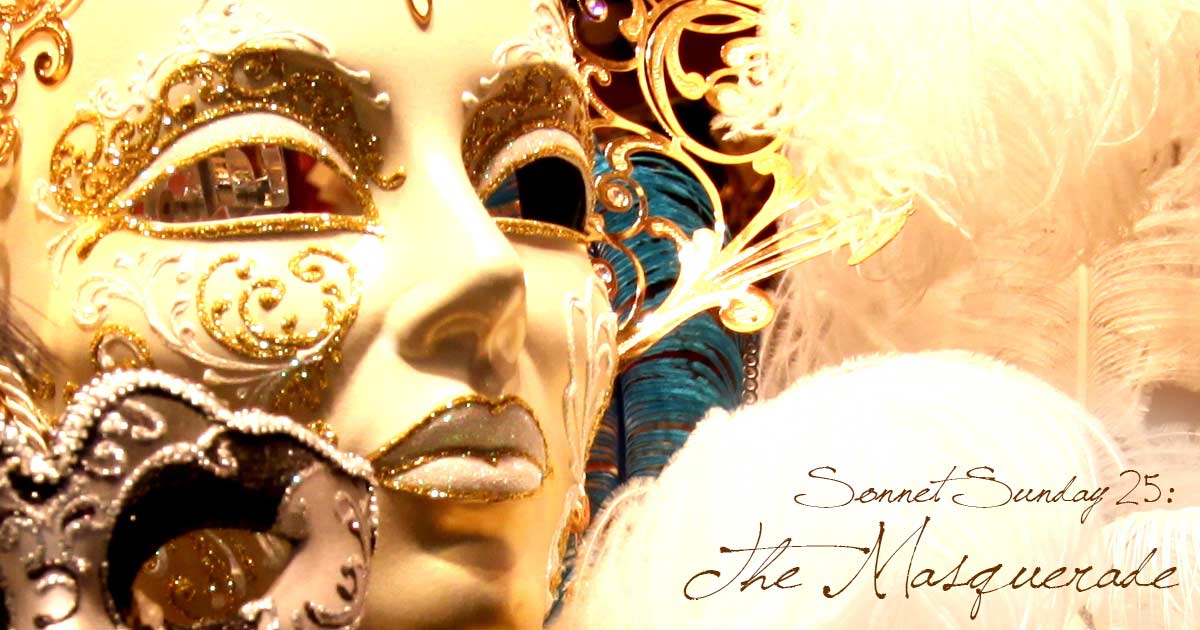 Image Credit: gajman
I attempted this year's November Poem a Day Challenge, and made it about as far as November 17, I think. Several of my attempts were absolutely horrible and not worth sharing. Others, like this one, were kind of fun.
On November 2, the prompt was "Disguise." I have no idea how I came up with this particular sonnet. Just an amusing little scene, I guess.
The Masquerade
Written November 2, 2017
The rich young count sweeps through the masquerade,
His black cape swishing, jade mask glittering,
Past peacock feathers, sapphire everything,
He is a-hunting there for a fair maid
Who has rejected him yet seven times
And swears she will reject him seven more.
He bows and twirls, and opens every door
Just waiting for a glimpse of love sublime:
Meanwhile, the lass, with headshake and a smile,
Adjusts her costume of a serving man;
Carries a silver platter in her hand;
She has been at his elbow all the while.
Too busy looking for his lady fair,
The count will never see her standing there.