Sonnet Sunday 19: A Ghost Story of the Reformation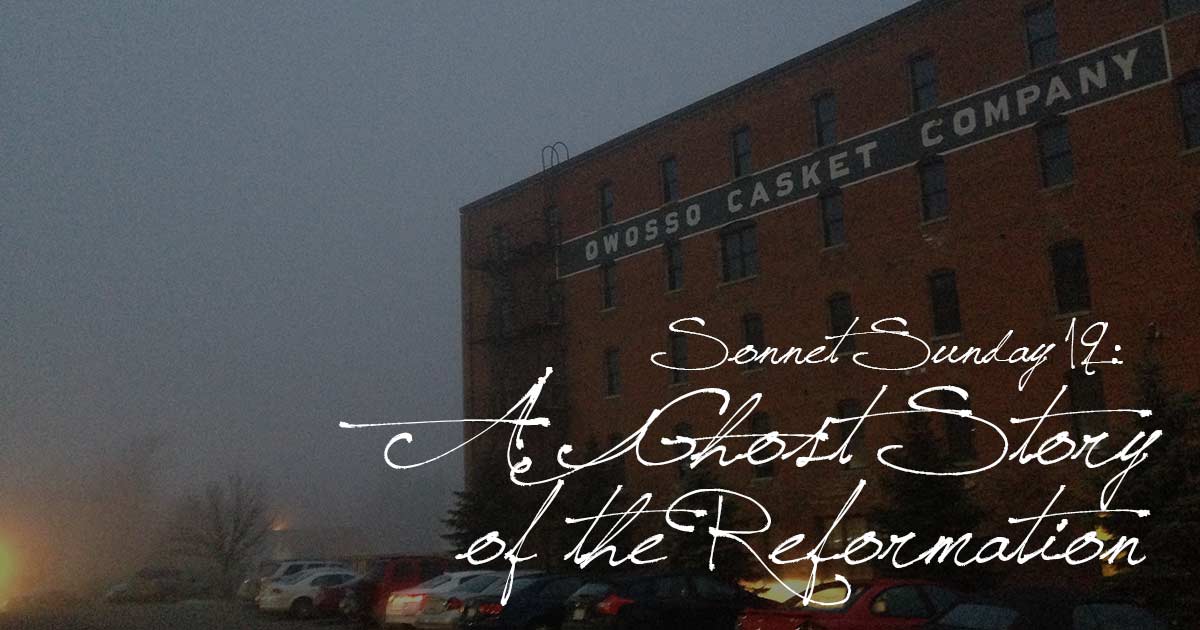 Today's sonnet marks a first: I wrote it specifically for Sonnet Sunday. I couldn't find any old sonnets that mark either Halloween or the Protestant Reformation, so I did what any normal, sane person would do and wrote a sonnet about both.
A Ghost Story of the Reformation
Written 10/4/2017
The nave was dark. Mere candles, flickering,
Illuminated holy saints of old.
An old priest knelt, repentant, suffering,
Before the Virgin's shrine of wood and gold.
He pled for signs—till, suddenly, a blast
Of icy wind came roaring through the church.
It shook the tabernacle, and rushed past
The shrines. The flames went out. Then, with a lurch,
A ghostly figure stepped into the room.
"Get back, ye wretch of Hell!" the old priest cried.
The wind went still. Faint shimm'ring in the gloom,
The ghost turned—drifted through the walls—outside!
It nailed a spectral list upon the door—
The ghost of Luther—to reform once more!