I Follow in the Pathways of the King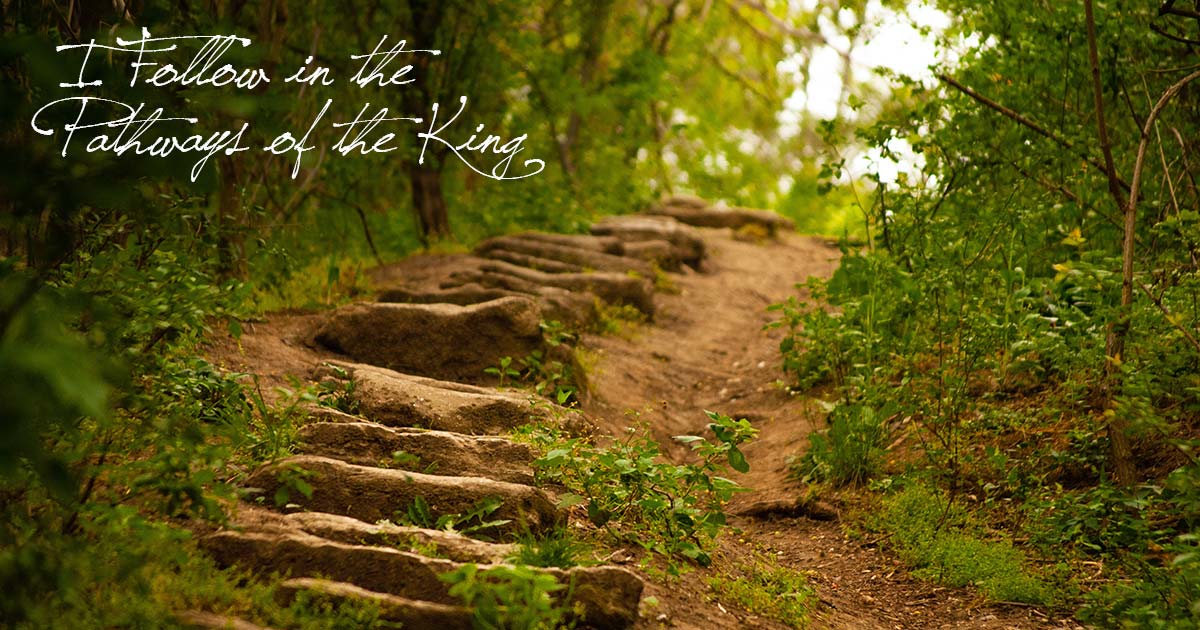 This poem is not about Ukraine. I'm in a dry season poetically, and trying to retrofit any of my existing poems for the war just doesn't feel right. This one was originally written for a Poem a Day challenge. We'll say I'm posting it in honor of the start of Lent this week. Even though I never give anything up for Lent, I've grown to appreciate the season for its mixture of suffering and expectation. It's certainly felt necessary for the last few years.
I Follow in the Pathways of the King
Originally written April 3, 2020
I follow in the pathways of the King
Who left his home to dwell among us here
Where, in the Shadowlands, we dwell in fear:
I try to walk now in the light he brings.
My King has gone much farther than I'll go.
He turned down food for forty weary days.
When storms raged out, he slept among the waves,
And had far fewer friends than he had foes.
He drank the dirty water on the cross,
Whereon he struggled, fighting for each breath:
Difficult life, ended in painful death,
But all the pain and suffering and loss
Was washed away! He rose! Though life is grim,
And I am scared and tired, I'll follow him.
Photo by Anton Rosso on Unsplash