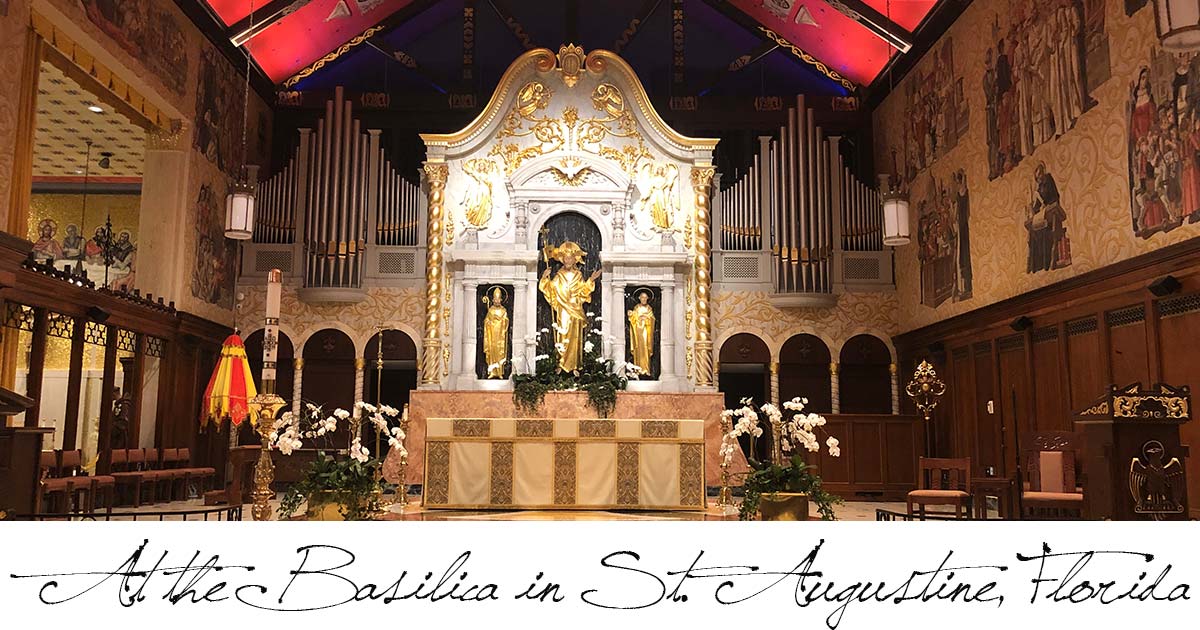 I disagree with significant portions of Catholic theology, but I love their architecture and how it often points to the acts that God has performed through His people. About two months ago, I found myself wandering through the Basilica in St. Augustine, marveling at the beauty. Eventually I knelt down and prayed through Psalm 40, and then I wrote today's sonnet.
At the Basilica in St. Augustine, Florida
Originally written June 4, 2019. #111
O Lord, how can I glorify your name?
How can I speak of Your almighty works?
For I, a girl with unclean lips, am shamed,
And your glory—it burns so hot it hurts:
A purifying fire, but the pain
Seems ever so much more than I can bear.
And yet You, Lord, have called me out by name—
I cannot hide from You—You're everywhere—
And though my sins have piled themselves so high—
They're heaps on heaps on heaps on heaps on heaps—
Still you will save me, though I falter—die—
You lift me up—You cause my heart to leap—
And so, my God, with weak words I'll proclaim
The everlasting wonders of Your name.