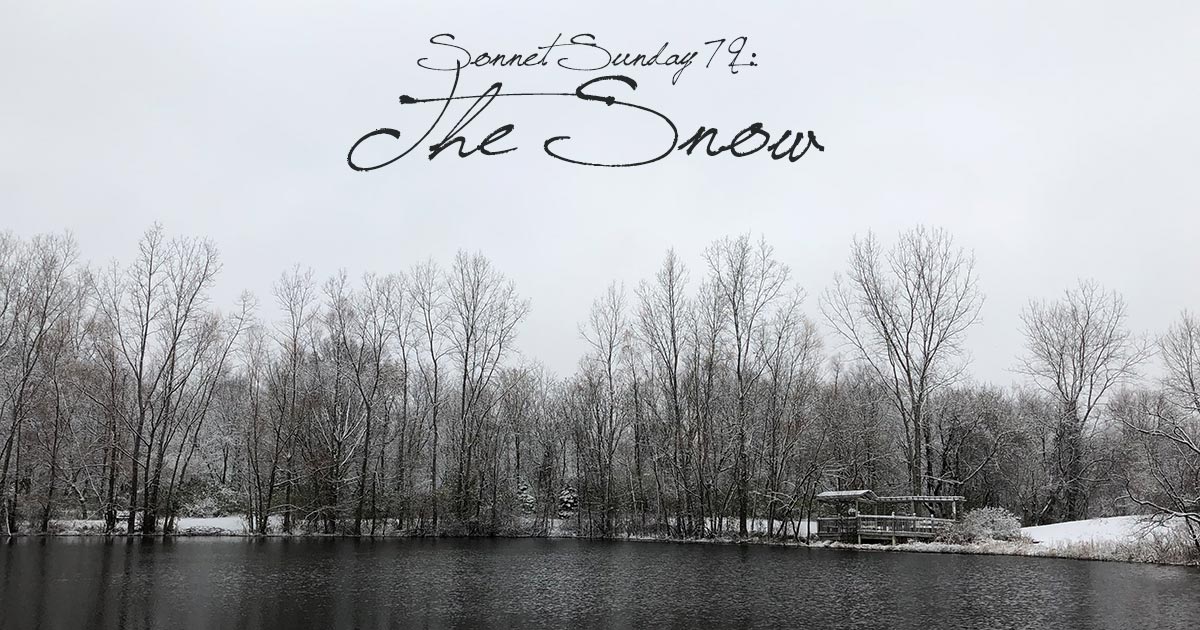 I haven't written very many Christmas poems for some reason, probably due to the usual busyness of the season. In lieu of that, here's a sonnet that starts and ends with snow, which I wrote for this November's poem-a-day challenge (the prompt was "Quiet or Loud").
Merry Christmas!
The Snow
Originally written November 13, 2018
The snow drifts gently down. It comes to rest
Upon the barren branches: Maple, elm
A flash of red: a robin's crimson breast:
He cocks his head as he surveys his realm.
The branches bud. The apple blossoms bloom,
Much as a lady wraps herself with lace.
White trillium starts shining in the gloom;
Orange lilies set the riverbanks ablaze.
The birds raise up joyful cacophonies
The happy bees, the flowers of the Sun
Green turns to orange, bright yellow, crimson leaves
Ripe apples, pumpkins; harvest's bounty, done.
The barren trees look skyward for their crowns.
In answer, snow comes drifting gently down.