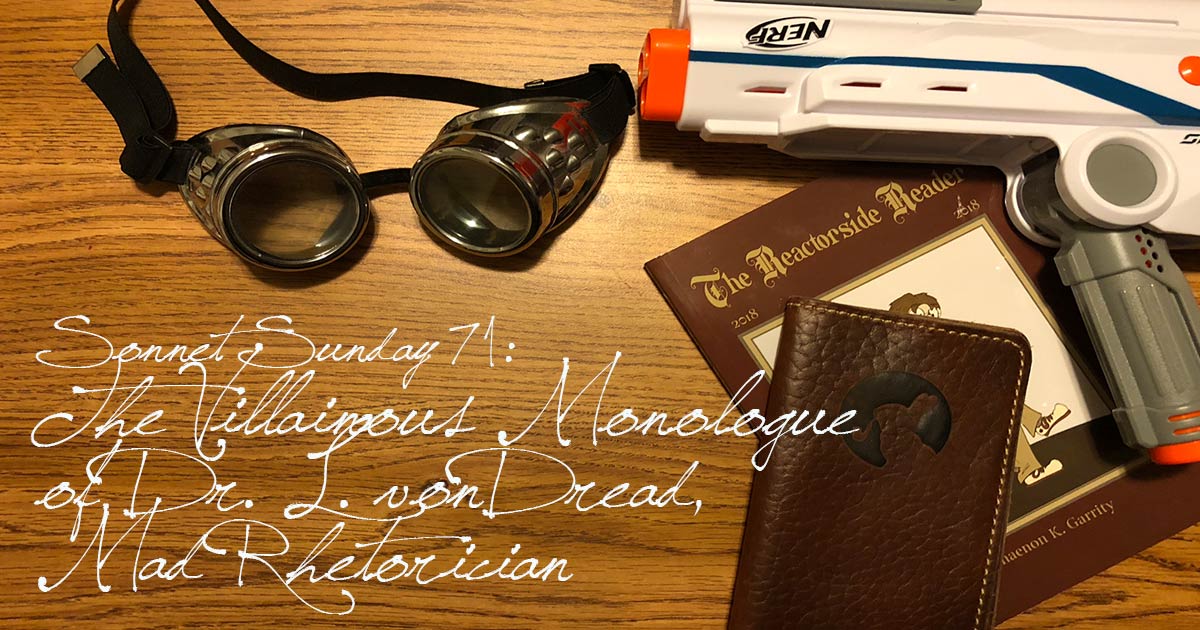 The Villainous Monologue of Dr. L. von Dread, Mad Rhetorician
Originally written October 26, 2018
One cloudy night, when storm-lit is the sky,
And wind-tossed trees all seem to quake in fear,
Then fear you, mortals, for thy doom is nigh:
For I, von Dread, shall captivate your ear
With words dark, fell, uncouth, yet powerful:
Thy will shall soon dissolve within my rhyme.
You all will fall, weak-willed and gullible,
And serve von Dread until the end of time!
For I, mad rhetorician, control words,
And use them to persuade and to restrain
Your foolish minds. Resistance is absurd.
Language will overpower foolish brains.
And should you try to fight off great von Dread?
I'll just kill you with my death ray instead.
Happy Halloween!