Sonnet Sunday 7: The Gods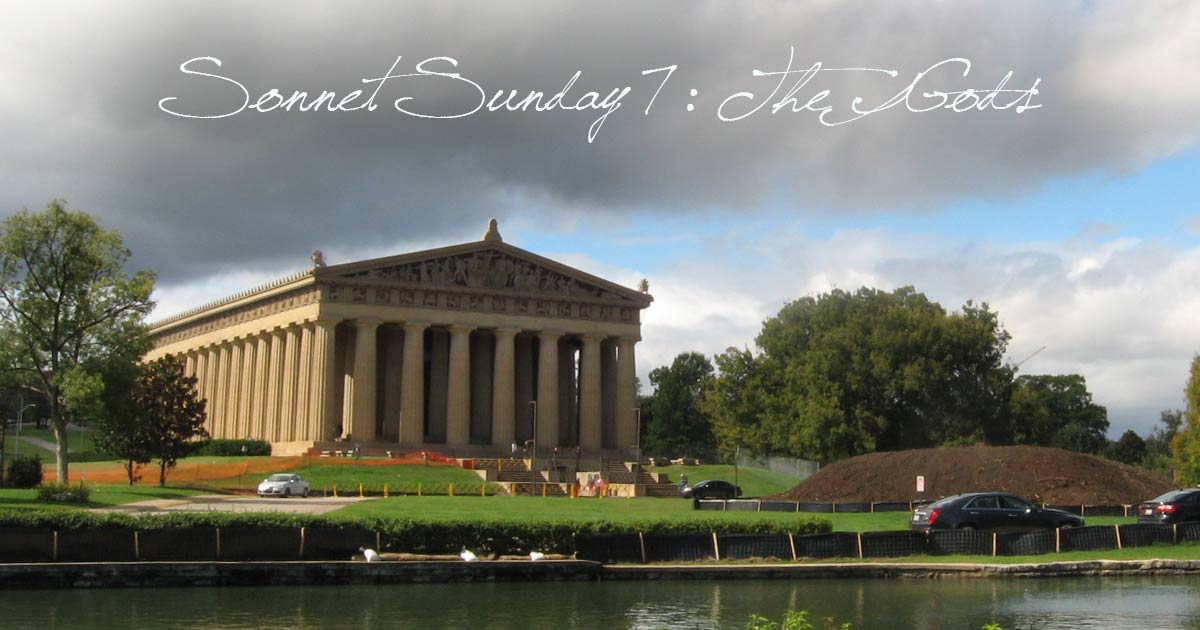 I found this one in an old prayer journal. Based on the date, it would have been just after the 2004 Summer Olympics kicked off in Athens, Greece; between that and the fact that I had just completed my undergraduate education, which included a minor in the Classical Tradition (because I clearly didn't believe in acquiring useful degrees), it's pretty clear what influenced this one.
I only made minor tweaks to this one. Hooray for actually finding decent poems!
The Gods
Originally written 8/15/04
The gods lie sleeping, locked in marble tombs,
Remembering in dreams the times before;
When they above all others were adored,
When mortals sacrificed in hallowed rooms,
When incense rose, and Delphic visions ruled,
And kings and heroes fought at their command—
Their glory spread beyond Achaean lands—
Their gilded temples shone like polished jewels.
Now, all forgotten. Statues crumble, fall—
And scholars, dusty as their ancient tomes,
Are all that make the deities renowned
And make them more than mute and lifeless dolls.
The truest god a mortal cannot kill—
If Zeus existed, he must be here still.