Sonnet Sunday 4: O Death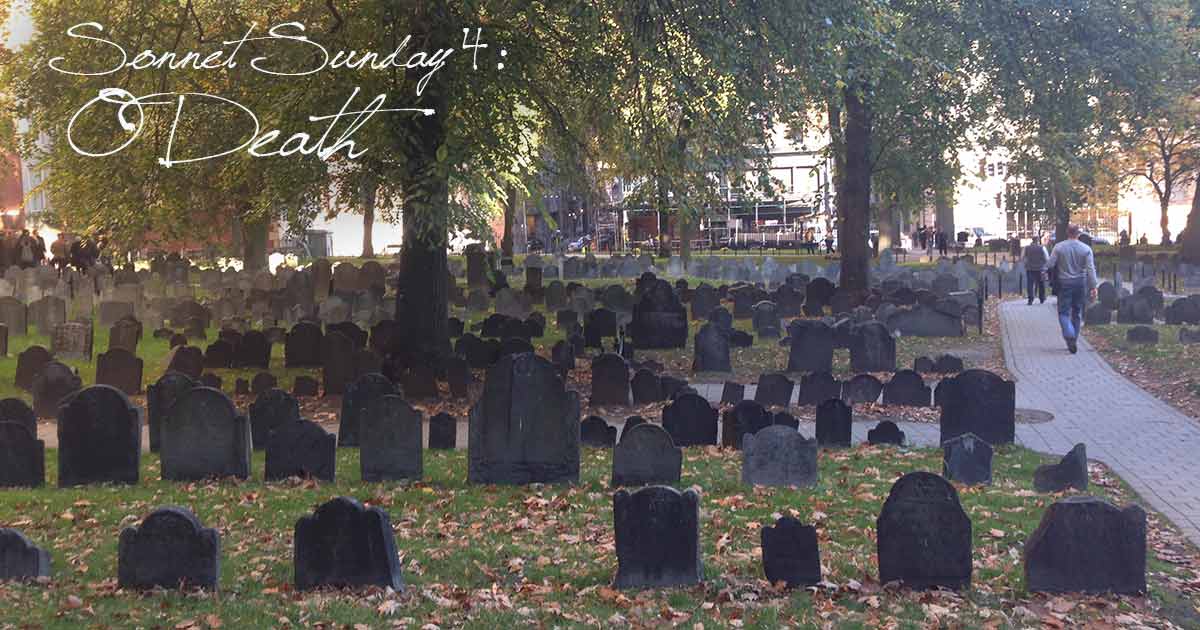 This is not the sonnet I originally intended to post today.
I wrote this one back in October or November when a lot of people around me were experiencing tragedy.
This past Thursday night, a young man I know in passing, but whose mother I know quite well, was in a pretty terrible motorcycle accident. He passed away Friday morning. He was only 22, and had been married for two months.
If you would like to help support the family in covering expenses, you can donate here.
Sonnet Sunday 4: O Death
O Death, where is thy victory indeed?
O Death, you fight a fierce and brutal fight.
You knock us down, destroy us with your might.
Our bodies fall, a victim to your greed,
And lie there, empty, dormant (for a time),
Broken, decayed, 'neath marble monuments,
These empty shells given to providence.
You claim your victory with worms and lime.
But Abel's blood continues to cry out
For justice—and his cries go not unheard.
O Death, your Master need speak but one word
To end your reign. Of this I have no doubt:
A baby, born into this world of strife,
Is—now!—our Resurrection and our Life.