In Praise of Yak Cheese Chews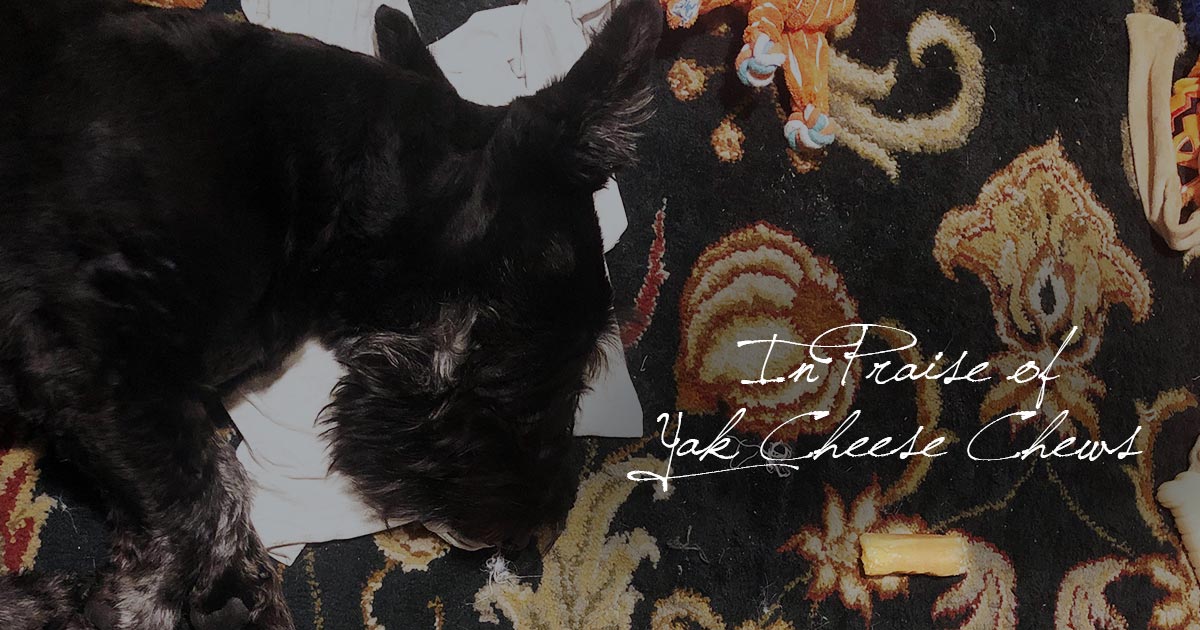 This was another poem for this year's poem a day. The prompt for this one was "cheese."
This is based on a true story, aka my daily existence right now. That small nub under the text in today's photo is definitely the last bit of a Himalayan cheese chew.
In Praise of Yak Cheese Chews
Originally written November 2, 2021
How do you calm a pup who zooms around
And chews up pillows and tears up your books?
What can you ever do to calm him down?
What can you give him? Well, my dear friends, look
N further than the Himalayan Yak
Cheese Chew. Composed of three ingredients,
Your terror of a puppy will attack
It with great vigor, but barely a dent
Will show for hours. This dried cheese delight
Is made from yak milk, salt, a little lime—
And may clean your pup's teeth with every bite!
Your dog is sure to have a lovely time
Devouring it while you can get some peace
From puppy chaos—such a sweet release!