If We Make It Through December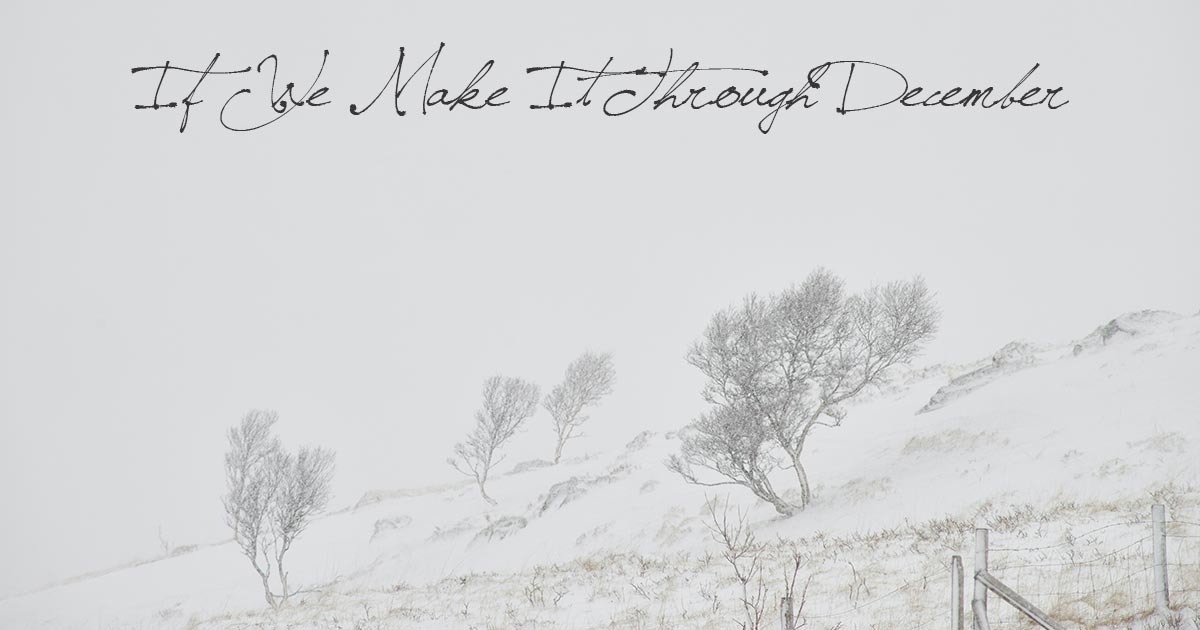 Today's poem is a little bit different.
I'm doing another poem a day challenge. Earlier this month (November 15, to be specific) the prompt was "stacks," with the intention of making book spine poetry. I produced the following gem:

Yesterday, the prompt was "playlist," with the stated purpose of doing book-spine-style poetry with song titles. I opted to look at my Christmas music, and produced today's poem. As a fun bonus, I pulled it together as a playlist on Spotify. I'll give the disclosure that I have no idea how it plays out; the point is the titles and the order. I'll also point out that some of the songs aren't exactly what you'd expect based on the song title (this features the only version of Baby It's Cold Outside that I like, for example). But here we are.
If We Make It Through December
Originally composed November 27, 2021
Track listing:
In the Bleak Midwinter
Christmas Is Coming
If We Make It Through December
Baby It's Cold Outside
Winter Wind
The Snow Came Down
Waiting in the Dark
When the River Meets the Sea
Find Our Way Home
Gather Round, Ye Children, Come
Have Yourself a Merry Little Christmas
Photo by Wolfgang Hasselmann on Unsplash