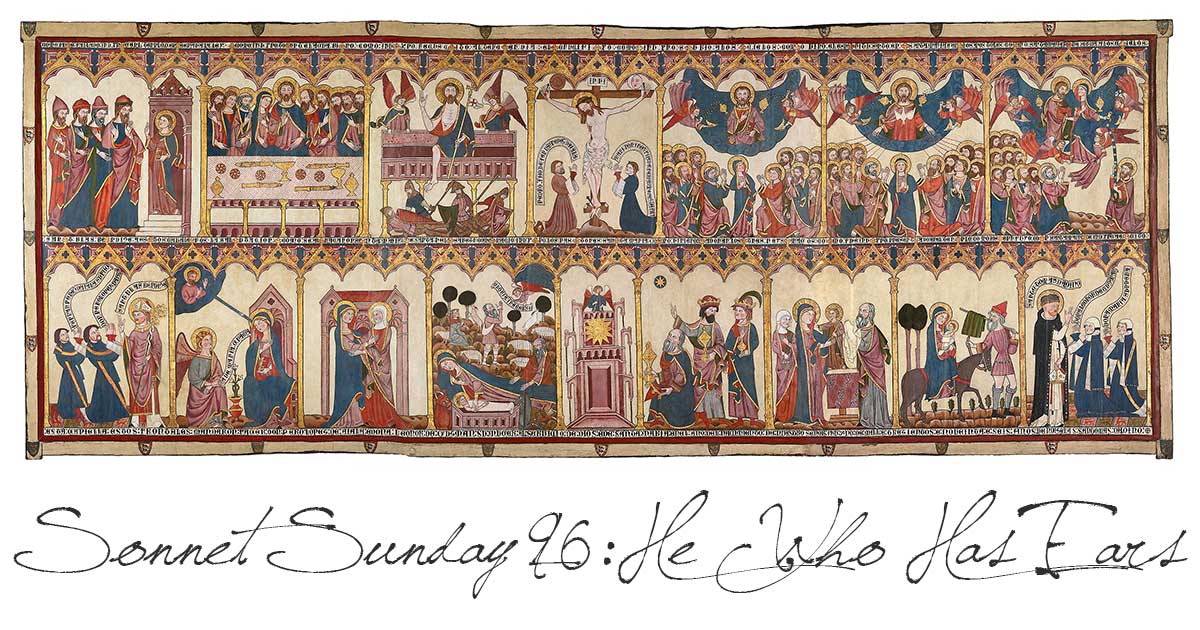 Judas has always been a fascinating character to me, and perhaps moreso since reading a speculative blog post a decade ago, wondering what would have happened had Judas not hanged himself. Would the resurrected Jesus have hunted him out, and asked him to return to the Upper Room? Would there have been grace even for him?
At some point in church a little over a year ago, we were talking through one of the Gospel accounts of the Last Supper. Specifically, the book of John features the feet-washing, then Jesus predicting his betrayal, then Jesus telling Judas to go do his thing. And after Judas leaves, there are several beautiful chapters of Jesus giving essentially his last message to his disciples and praying for them.
Isaiah 55:11 says the word of God will not return void—that it will accomplish God's purposes. And it made me wonder: What if Judas had heard that message? Would he have backed out of his betrayal, or repented at last?
He Who Has Ears
Originally written February 11, 2018
I wonder—what if Judas had been there
With all the others in the Upper Room
When Jesus taught and blessed them with a prayer—
Would Judas have been saved, then, from his doom?

If he had heard that he just need abide,
Would even Judas have borne Spirit's fruit?
If he'd been promised a room to reside,
Would he have lost desire for Earthly loot?

Or—after he betrayed—at Potter's Field—
Would he then kneel beside the crooked tree,
And drop the rope, and to God's spirit yield,
And find forgiveness, and by grace be free?

But he was sent away—he did not hear–
But oh, my friends, let those with ears draw near.
Image credit: Art Institute of Chicago