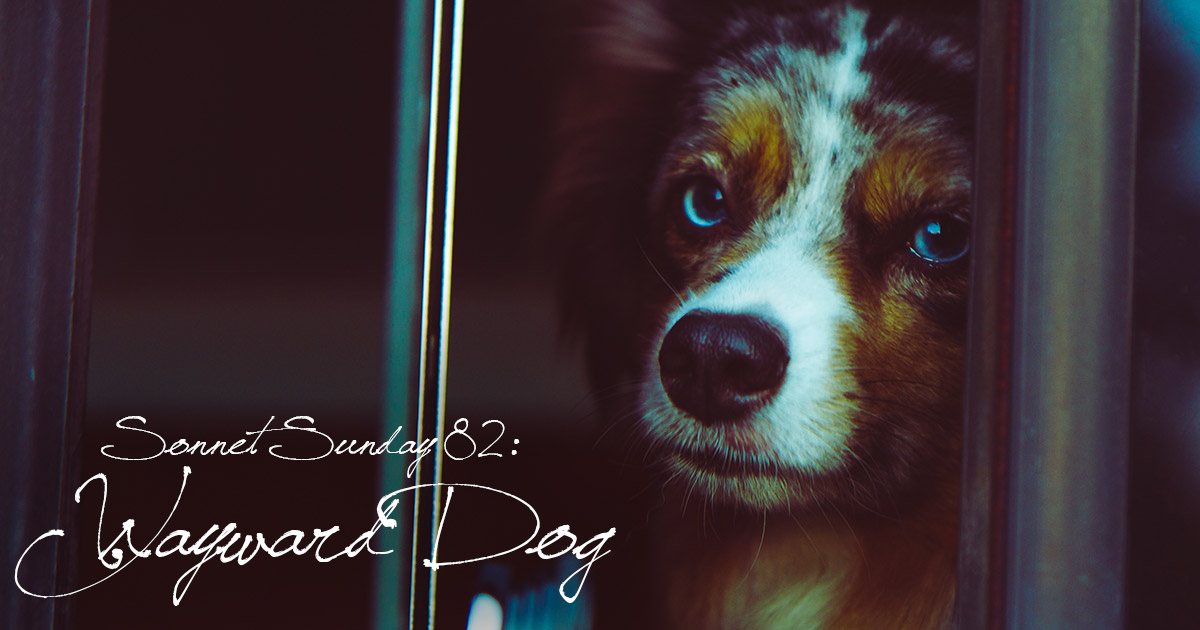 I've mentioned many times that 2018 was a stressful year. In an effort to get ahead of some upcoming stress emotionally, I've been digging into how Scripture applies to emotions—how to turn general scriptural knowledge into specific prayers against my own negative emotions, and specific requests that say, hey God, this is where I'm at and here are a few details about what I want to happen today at work, and please keep me joyful when they don't work out. (For a variety of reasons, this is hard for me, mostly because I'm so big-picture God's-in-control that I have a hard time applying it to the specifics of my daily work.) This article about Psalm 119 has been especially useful; I've reflected before on what it means to love God's word, but it's hard to see how that helps when I'm frustrated about the status of a certain project at work. It's much easier to apply it when you're dealing with your own specific temptations, as I was in today's sonnet.
For the record, this is actually a two-part sonnet. Part one stands alone well enough, and I don't feel like publicly sharing part two, which delves a bit more into what was specifically going on in my life at that time.
Wayward Dog
Originally written October 25, 2012
The faithful dog will keep within her sights
Her master; where he strides, at feet she'll fall.
Thus she'll be ready at his beck and call.
In swift obedience abound delights.
To go where master points, and fetch when asked,
To herd the wayward sheep or stop the thief,
Or simply provide comfort and relief,
And then receive his praise with joy unmasked.
And yet! When spotting swifting deer or hare,
Too recklessly she leaves her master's side,
Risking displeasure, failing to abide,
Abandoning the joys he has for her.
And so too I oft recklessly pursue
Impatient dreams—almost forgetting You.
Photo by Patrick Carr on Unsplash