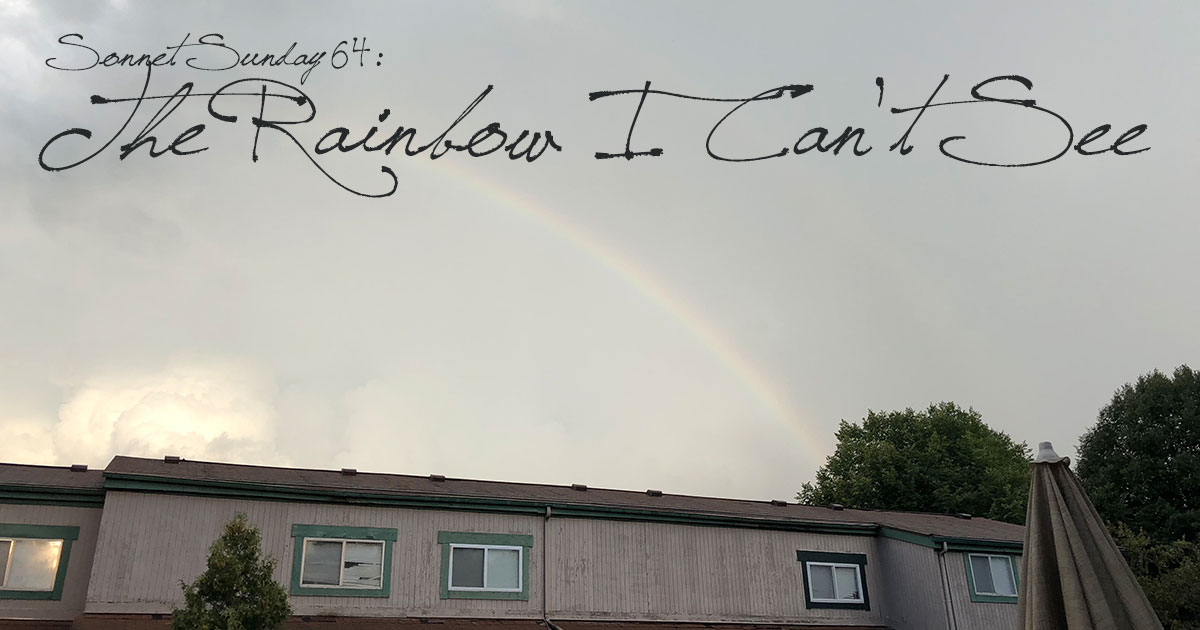 Rainbows have some personal symbolic importance, mostly because at one point in life I went four years without seeing one. This week, I saw my third of the year (all of them doubles). So I'm publishing today's sonnet, written during a tough period a few years ago, in its honor.
One note: the word Poikilos is basically Greek for "many-colored;" I learned of it in discussing Sappho's poems way back in college, in poems where she talks about dressing her daughter in poikilos ribbons. It may be pretentious, but it was the best word I could come up with.
The Rainbow I Can't See
I'd like to think a rainbow's over me,
That somewhere, 'neath this thunder-curtained sky,
God, in his divine, gracious mystery
Has, o'er my head, to someone's naked eye,
Arced, in a multi-splendored light display,
The proof of His great mercy to preserve
Us saintly sinners through this latter day,
Not giving us the justice we deserve,
But letting us who suffer still endure
And see the rain-soaked splendor of the sun:
Some daydreams lost, but better things assured,
Poikilos—promised glories yet to come.
So when great storms of teardrops cloud my view,
I'll trust Your rainbowed promises are true.