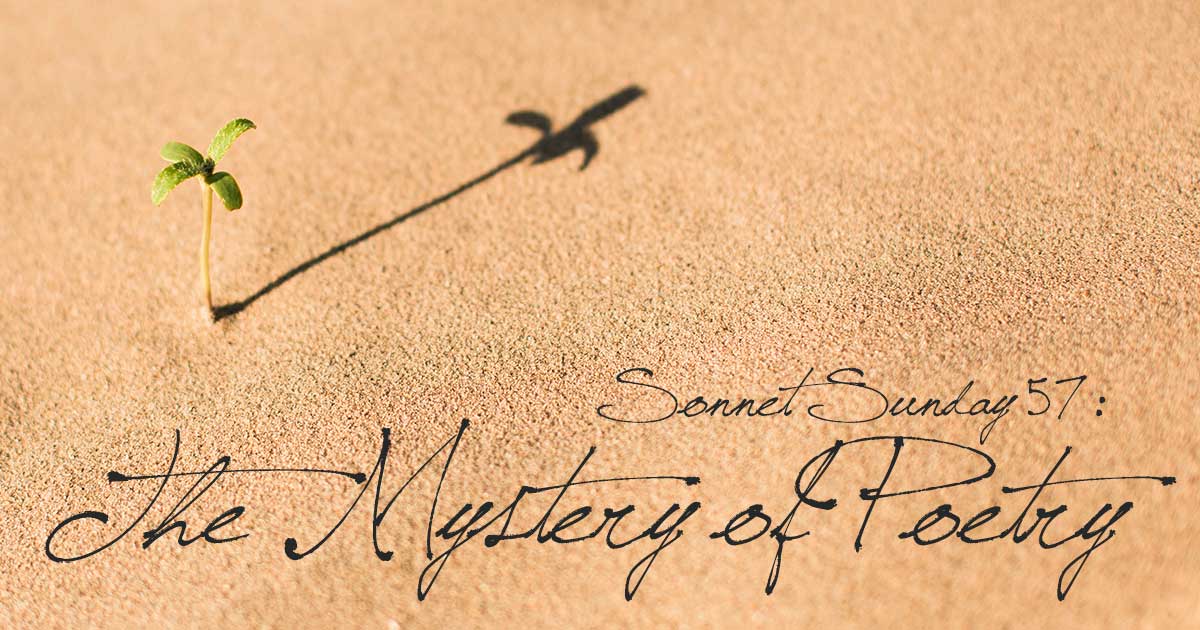 Last week's sonnet, on contentment in singleness, is a reasonably solid encapsulation of my philosophy on singleness and relationships.
The only problem with it is, that is not where I was at when I sat down to wrote it.
Oh, don't get me wrong. I believed every word. But I was definitely in the middle of a one-sided crush at the time, and I'm pretty sure what happened is that one line popped into my head—probably the first—and I intended to pull it back around to one of my usual sentiments—"I'll trade it all for you" or maybe even "So don't let me waste this bloom of youth; come LURVE MEEEE" or something along those lines.
Because the truth is, immediately after I finished writing it, I read it over and thought, "Is this the sonnet that was borne in me?"
Which then gave birth to this sonnet, which I modified very slightly to stand alone.
But this sonnet also points to the truth: if you were ever wondering why I write so many sonnets, it's because a line will pop into my head, and it will natively be in iambic pentameter, and then I'll write another 13 lines to go with it. I've gained a little more mastery in recent times (for example, my Martin Luther ghost story sonnet was a heck of a lot of intentionality and work), but I expect that the vast majority of my poetry will continue to be written in this same semi-spontaneous fashion.
The Mystery of Poetry
Is this the sonnet that was borne in me,
That sprang, unbidden, from my tainted heart?
My poetry's a dark and ruthless art;
I am enslave to its great mystery.
When rocks shall fall, and mortal toil shall cease,
Unloosed from breath, and led from brutal time,
Will I find then why I must think in rhyme?
Shall from a poet's life I be released?
Or have my words in stone been deep engraved,
Where everyone can know and point and stare
At foolish words, written with troubling care—
Such untamed words! I've forced them to behave,
But words don't listen; they won't let me be:
I must not rest till I've their mastery.
Photo by Evan Kirby on Unsplash